Disclosure: If you make a purchase from these links, I may make a small commission.
Summer is here people.. and this means humidity in the desert.. at least once the monsoons start. Back east, well, you guys get the humidity all summer.
I know your hair is all askew. It is out of control ladies.. and you need some help just like me. We are all in luck though-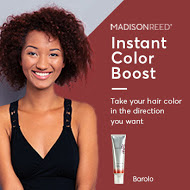 Do you know about these awesome products?
The Style and Tame set is going to give your hair control and style with:
Lightweight, frizz free hold
The STYLE product is a lightweight styling cream that gives you frizz-fighting hold, which you need all summer, while conditioning and protecting hair. We all know what happens in that chlorinated pool!
Smooth and shine with TAME
The TAME product is a lightweight smoothing emulsion that makes your hair more manageable. It adds shine before and after styling. And who doesn't need a little more shine?
Need it a lot?
Make a one-time purchase or schedule convenient deliveries (and cancel at anytime)
We don't want to bother our summer fun by shopping all day.
You can set up purchases on a convenient schedule for you.
You will never run out, and you can keep having fun AND great looking hair!