I have to say, that after all the news about GMOs in our foods, I have really made an effort to avoid buying them when I can. It is hard!
I was very pleased to be able to review a sampling of cheeses from Rumiano- Organic, and non-GMO.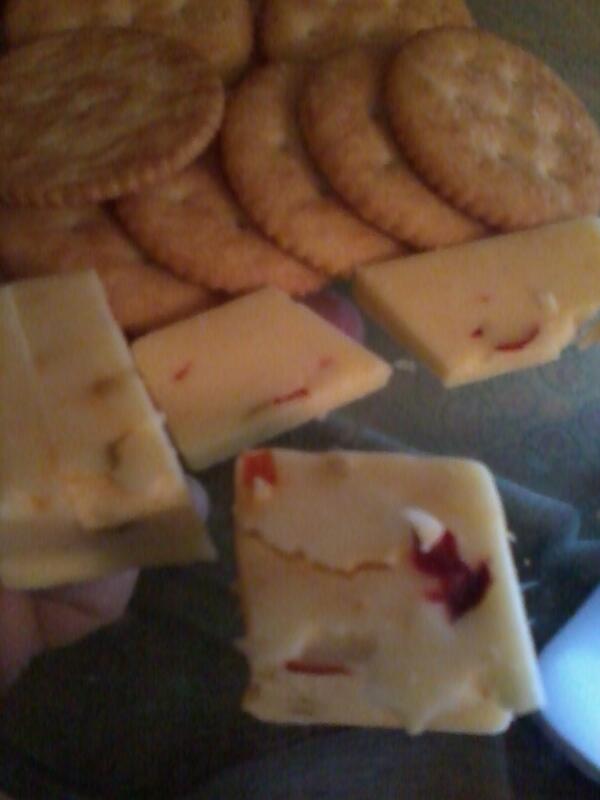 We are pretty big fans of cheese around this house. I munch on cheese curds, and cheese sticks and nothing is more satisfying to me than a big old plate of cheese and crackers at midnight. With a toddler around, cheese is an easy and healthy snack as well.. but if it isn't organic and non-GMO you lose those healthy aspects.
Of course, like I always say- it can be green and healthy and organic, but if it tastes yucky no one will eat it! This is clearly not the case here.
I was given 3 coupons to pick any 3 cheseses from the Rumiano organic line. I double checked the cheese finder on their website, and it showed Whole Foods as the closest place. Well, it isn't as close as the store we were going to- Sprouts- so I decided to just take a look for it just in case.. YEA! They had it!
They actually had the full line of Rumiano cheeses- they also sell the non organic varieties, and I have to say those flavors looked tempting too. But I was on a mission!
I decided to go with Sharp Cheddar, Colby and Pepper Jack. Normally I wouldn't get the jack, but it looked good, so we got it.
We did our taste tests over a period of a few days.
With Ritz crackers and saltines for the pepper jack- can I say- wow. Really delicious! I sometimes find pepper jack to be a little too much something.. fakey flavor maybe? This was fresh tasting, not too spicey, and I ate the whole pack of it in 2 days by myself.
The sharp cheddar was really purchased for the man of the house. I am not a fan of sharp cheddar generally, and he is crazy for it. This was actually quite good for both of this. I would not say it was not overly sharp like I expected, and that was a good thing. It was creamy and I enjoyed it with crackers, and also over some tortilla chips with salsa. I would buy it again.
Finally, we tried colby. Here was another cheese pack I ate by myself- with crackers.. delicious. Smooth, good clean flavor and it was definitely one I would eat again. I did not share any of it with the toddler. HA! She was sleeping when I ate it anyway..
I am a big fan of these cheeses overall- the price was reasonable for each package. It was readily available at the closest store to me. I can see nothing better!
So, if you are looking to shake that nasty GMO cheese you have been eating, try these- they will not disappoint!
Thanks so much to Rumiano Cheese for letting us try these.
We will be customers again soon- smoked mozzarella, I have my eye on you!
I received one or more of the products mentioned above for free using
Tomoson.com
. Regardless, I only recommend products or services I use personally and believe will be good for my readers.